forkbeardfantasy theatre company production of "frankenstein"
I made the "pants propellor" on top of the set. It rotates around in a complete circle and furnishes Mary Shelley with a variety of beautiful and bizarre dresses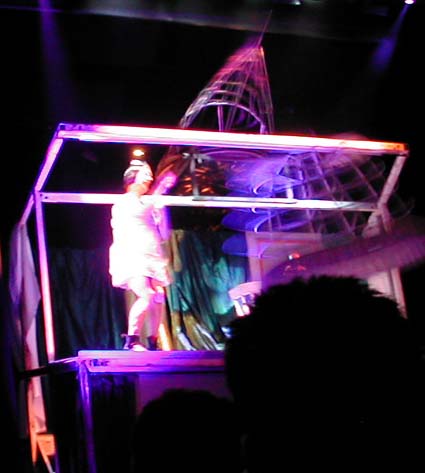 click here to be transported the wonderful world of forkbeard fantasy
I have also worked on the set for two Kneehigh productions:
the midsummer celebrations at carnmarth quarry
and the main welder and maker on the set of "Hells Mouth" - the amazing production in a quarry pit
near Nanpean near St Austell. with motorbikes and fire and explosions. The play was about two jelous brothers, love, pride etc
and was a fabulous experience to work on such a brilliant and challenging production with such a bunch of professional and lovely people.